Protect This Historic Landmark Mansion and
Preserve One of Oak Bay's Earliest Neighbourhoods!
We are citizens of Oak Bay
who care deeply about supporting and respecting the heritage values and historical characteristics of our community.
Oak Bay is
a municipality in Victoria, British Columbia, Canada. We are located on the southern tip of Vancouver Island.
As residents of the neighbourhood
bordered by Beach Drive, Oak Bay Avenue, York Place, San Carlos Avenue, and including Prospect Place and Broom Road, we are actively exploring making our neighbourhood Oak Bay's first Heritage Conservation Area (HCA), "The Prospect".
NEW – Statement of Support
Please follow this link to show support for Oak Bay's first proposed Heritage Conservation Area:
Mansion worthy of restoration
Solid and imposing, the mansion has good bones and is worthy of preservation and restoration. A lavish and expensive home to build originally, it cost nearly double most other homes of the period.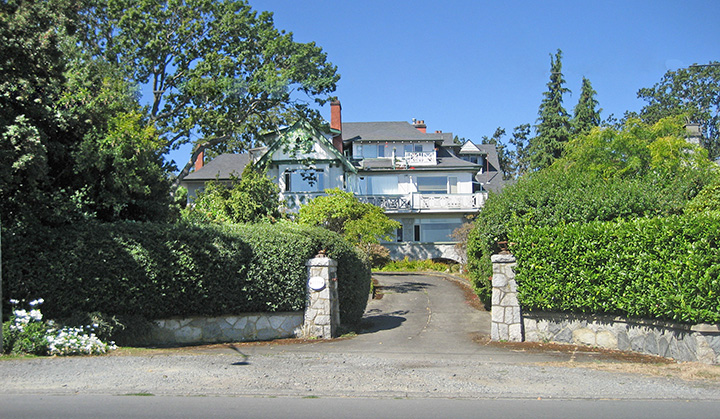 We are pleased to inform you of an upcoming community presentation, sponsored by the District of Oak Bay, on Learning About Heritage Conservation: Practices and Insight From Around the World.
One of Oak Bay's first planned subdivisions: "The Prospect"
York Place, Prospect Place, San Carlos Avenue, Broom Road, and part of Beach Drive and Oak Bay Avenue is one of the earliest planned subdivisions in Oak Bay, and illustrates one of the ways in which Oak Bay developed in the early years.